International Preschool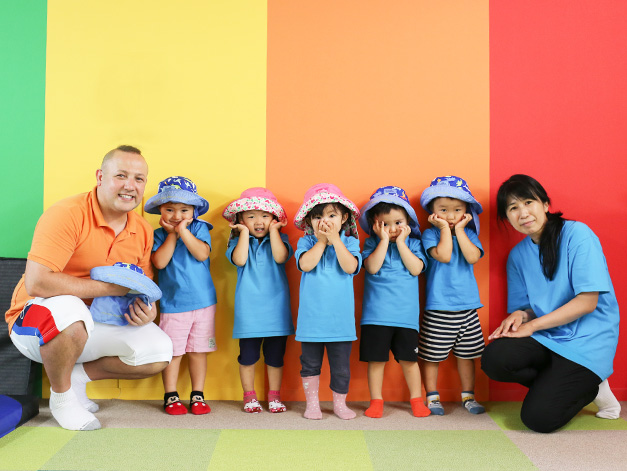 Japan has entered an era of rapid change and competition is more likely going to continue to change further due to the progress of AI, globalization and trade. Apricot International Preschool mission is to create an international mindset with self-strength so that kids can think, act, make decisions and create a society where they can set a great example whilst being global leaders with strong bilingual language skill set. We hope they grow up empowered within society creating new ways to reach their international goals.
The ultimate goal for our preschool is to allow space for the child to construct their ways of thinking all through their expressions, communicative and cognitive skill set through more than just one language.
We use a play-based approach in our preschool. We believe that playing is essential for young children's cognitive, social, emotional, physical and brain development. Through play, children construct meaning and define themselves as members of a learning community. Through play-based learning, young learners develop ways to collaborate, making judgements, learning how to learn and becoming increasingly autonomous with the support of involved educators who understand the educational potential of play. They also begin to develop the academic skills necessary to succeed.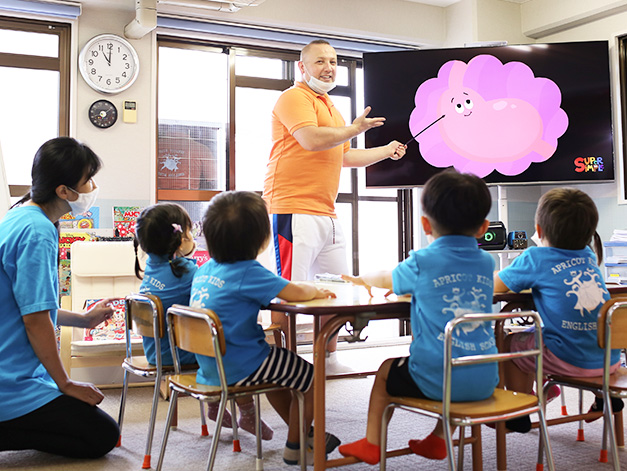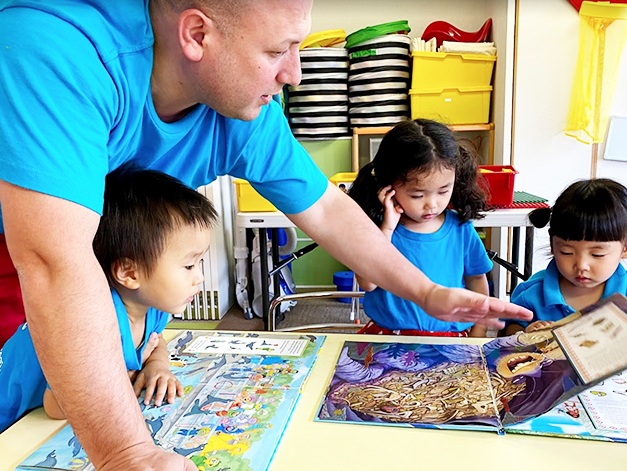 It is not hard to imagine that the economic, cultural and social borders are at an extremely low level in a world 20 years after when your child is active in society. In the future in Japan, global human resources will be required, and it is given that more opportunities will be taken. One of the options is to study at an overseas university or work on the world stage.
With an international perspective, our kids will play an active part on the world stage and will open up their own future. Apricot International bilingual education is aimed at laying the foundation for such global human resources.
Now that we have already entered an era of English, we believe that the days we spend at Apricot Kids International Preschool will be a valuable asset for the future.
English-speaking culture and Japanese culture. Understanding the two cultures builds the foundation as an international person.
English-speaking culture and Japanese culture. Understanding the two cultures builds the foundation as an international person.
To describe the mission of Apricot International Preschool in one word, it is to develop the base as a "international person" through English education. In order for Japan, an island nation with few natural resources, to take the international stage in various fields in the future, it is necessary to develop human resources that can master English as a language. Apricot International Preschool educational environment, for example, has carefully selected teaching materials, collaborating between native and bilingual teachers, high tech classes that make full use of smart TVs, Ipad's and a flat atmosphere where classmates can speak naturally in English.
Apricot International Preschool bilingual education aims to create a person who can acquire communicating in English, respecting foreign cultures, and changing their communication style according to the other person's cultural background. it is also fundamental to think culturally while cherishing the deep knowledge of their Japanese identity and their home country through Japanese language education.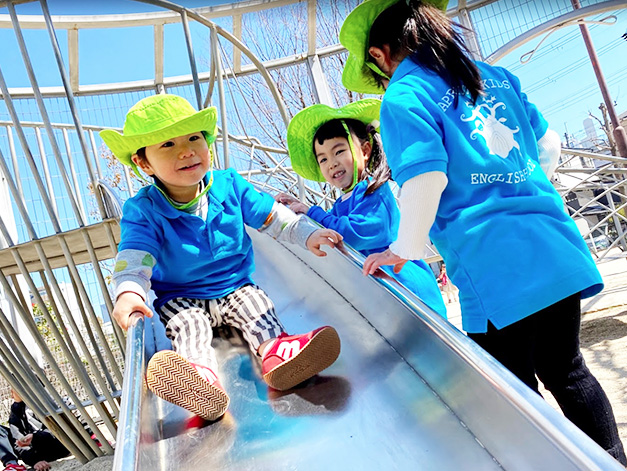 Teacher
Foreign Teacher
+
Japanese Teacher
1 Day Schedule
| | |
| --- | --- |
| Time | スケジュール |
| 9:00 | Preparation, playtime |
| 9:30 | Morning snack |
| 10:00 | Opening Circle |
| 10:30 | Outdoor |
| 11:00 | Song, flash card, alphabet |
| 11:45 | Lunch time |
| 13:00 | Toilet, brush |
| 13:30 | Running time (Science, Math, Art) |
| 14:00 | Pick up |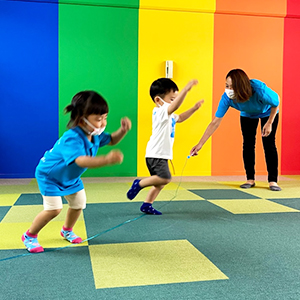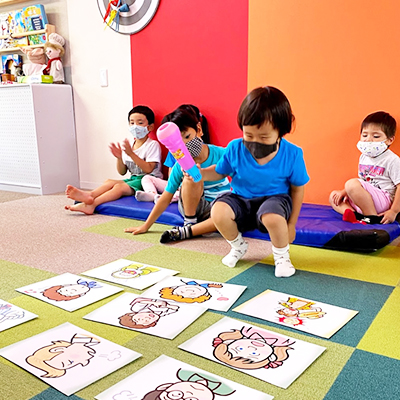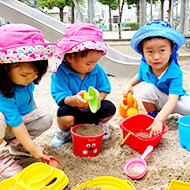 Activity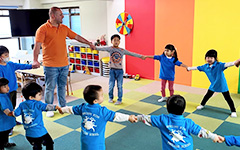 Circle time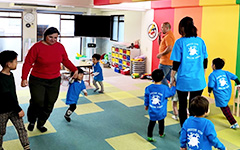 Music & Dance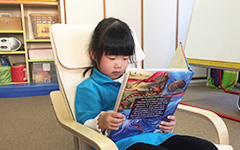 Reading & Writing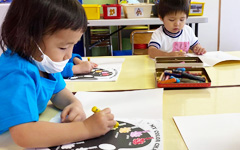 Creative Project
Science & Math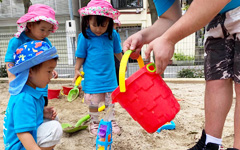 Outdoor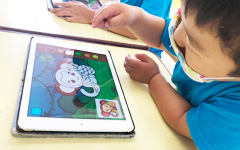 E-learning
Events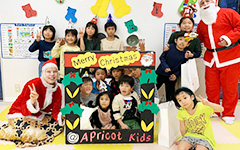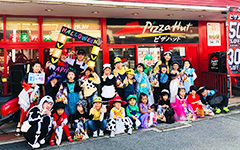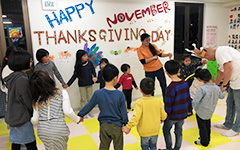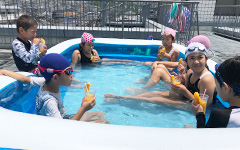 Tanabata, Easter, Christmas, Summer, Spring, Autumn, Hallowee, Doll festival, Fieldtrip
Admission Flow
1. Applicants can apply anytime, depending on availability.

2. From age 1.5 to preschoolers

3. Before admission, an interview is required with the child and guardian.

4. After the interview, you can join the trial lesson.

5. Application for admission. (Please submit a health checklist)