Private Mango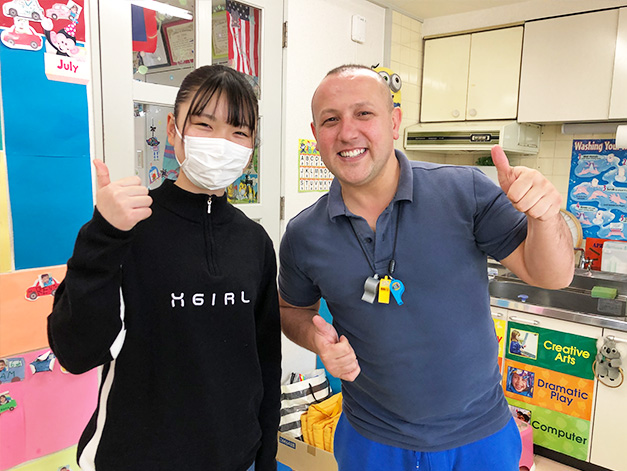 Participants: Higher level elementary, junior high and high school students
Lesson time: 55 minutes, once a week
Teacher: Native English teacher
Capacity: 1 person
We have been teaching private classes to most of our junior high and high school students for about 10 years. We closely know the challenges of high school life. We focus on academic success in English and practice Eiken Pre-2 or 2 level, EILTS, Cambridge Eiken level reading, grammar and writing according to level of the student.
Reasons to choose
Apricot Kids
Point 1
Apricot English Private lessons are done by Native English teacher.
Point 2
All of our private lessons are customized with the goals and abilities of our students in mind and cover all levels from beginner to advanced.
Point 3
Our fully-qualified and experienced teachers understand very well that each student learns at a different pace and in different ways. Private lessons allow you to take advantage of maximum one-to-one contact to keep you progressing fast and gain a comprehensive understanding of English
Point 4
Each student is assessed for their personal learning needs and our lessons are totally flexible in structure and tailor-made for each student, ensuring that the student learns as efficiently and enjoyably as possible. *Through teacher-student "matching" your instructor will get to know you and keep you on the road to success. Your teacher will remain with you throughout your studies so continuity is guaranteed.
Point 5
Through the "matching" of teachers and students, the instructor will know you and keep on the path to success. Your teacher will be with you throughout your studies, ensuring continuity.