Eiken Classes
What is EIKEN?
EIKEN is an abbreviation of Jitsuyo Eigo Gino Kentei (Test in Practical English Proficiency), one of the most widely used English-language testing programs in Japan. It is offered at 7 levels: Grade 1, Grade Pre-1, Grade 2, Grade Pre-2, Grade 3, Grade 4, and Grade 5. The total number of examinees since 1963 exceeds 95 million. EIKEN can be used as a language skills certificate for study abroad as it is recognized in approximately 400 universities and educational institutions in North America, Australia, and throughout the world.
Eiken Grades
Each of the seven EIKEN grades is a separate test with a unique set of test items and tasks designed for that level. The grades are designed to provide well-defined steps that can act as both motivational goals and concrete measures of English ability as learners move through the spectrum of commonly recognized ability levels. In a move to test the four skills at every level, all grades (except Grade 3) have been revised starting from the first administration of the 2016 test. Click here for more information.
Grade 5
Beginner, knows some basic English phrases and speech patterns.
Grade 4
Beginner (advanced) similar to level 5 but with slightly more complex grammar and structure ability.
Grade 3
Suitable for junior high school graduates. This is the level where most junior and senior high school ALTs will begin to have an involvement with the test.
Grade Pre-2
Suitable for high school students. In much the same way as the N3 level bridges the difficulty gap between the old Level 3 and level 2 Japanese tests, the same goes for the pre-2 and pre-1 grades in Eiken.
Grade 2
Suitable for high school graduates. This is where things start to get tough for the students.
Grade Pre-1
Advanced level, seen as a benchmark for Japanese who wish to teach English professionally.
Grade 1
Expert level. Honestly, some of the questions and vocabulary to know for the Grade 1 are ridiculously obscure. Pass this, and you'll probably have a wider vocabulary range than many native English speakers!
The Eiken is all about good preparation and confidence. As teachers, we can help our students with both. We can lead them to the door, but the students themselves are the ones who have to walk through it. It's really about getting them confident enough to turn the handle.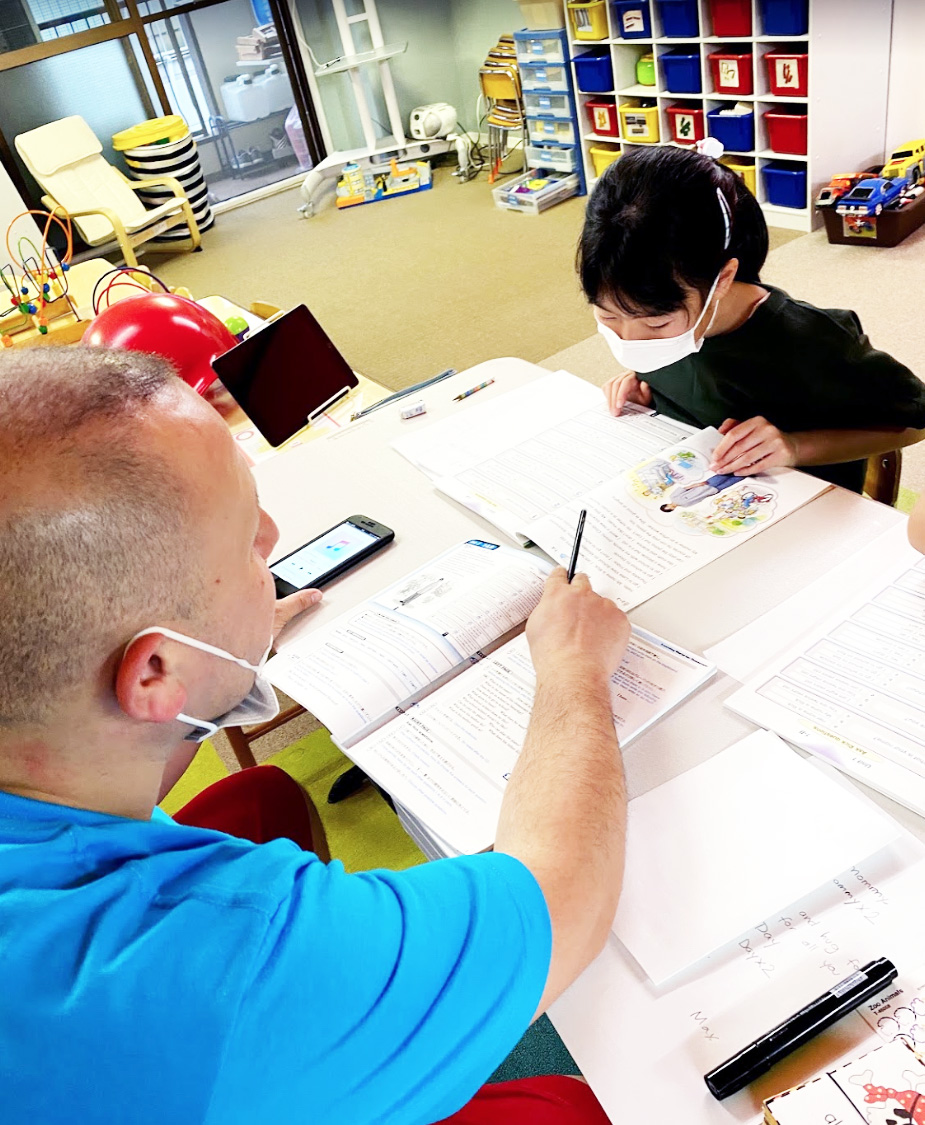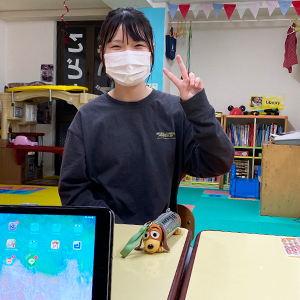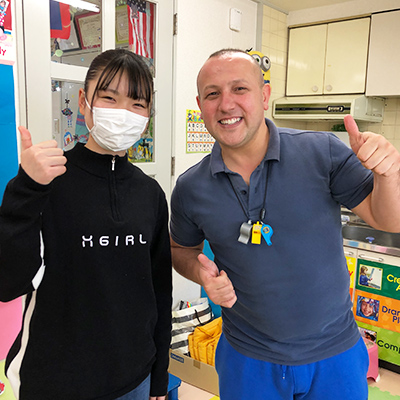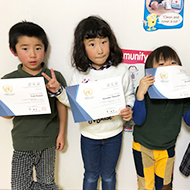 英検を受けるメリットは?
There are junior high schools, high schools, technical colleges, junior colleges, and universities that are eligible for an entrance examination or receive credits if they have a qualification for passing the Eiken exam.
| | | | |
| --- | --- | --- | --- |
| TOEFL iBT | IELTS | Eiken | Replacement rate |
| 60 or more | 6 | Grade Pre-1 | 100% |
| 40〜49 | 5.5 | (No support) | 90% |
| 50〜59 | 5 | Grade 2 | 80% |
United Nations Eiken Junior Test
You can take the United Nations Eiken Junior Test at Apricot Kids English School.
Because children can learn in a step-by-step manner with contents that are familiar to them, it is possible for children of the first class to learn English to take the exam without difficulty.
The United Nations Eiken Junior Test, which is focused on listening, is suitable for developing the ability to "listen" to English.